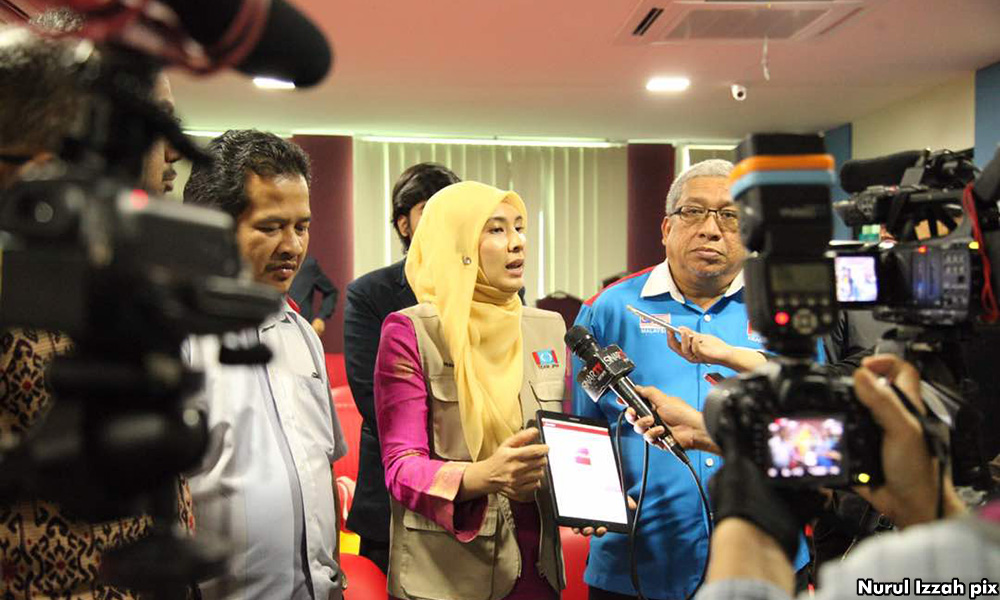 PKR has launched an Android app called Spera, which it claims can help voters detect whether there are phantom voters in their polling districts.
PKR elections director Nurul Izzah Anwar said using the app, voters can report any suspicions they have about phantom voters, and the app would then cross-check the information provided using the latest electoral roll.
"The system will send a notification for phantom voters, repeat voters, and voters who have passed away by checking the data in Spera," Nurul Izzah told Malaysiakini when contacted.
Spera, which was launched yesterday, can be downloaded for free via the Google Play store.
In a statement yesterday, the PKR vice-president said the app was developed to foil the Election Commission, whom she accused of cheating in the general election process.
She predicted that the upcoming general election would be the "dirtiest" one yet.
"Spera is important in giving a chance to all Malaysians to be involved in the 'war' against the EC and Umno-BN regime," she said.
---
Source : Malaysiakini
---