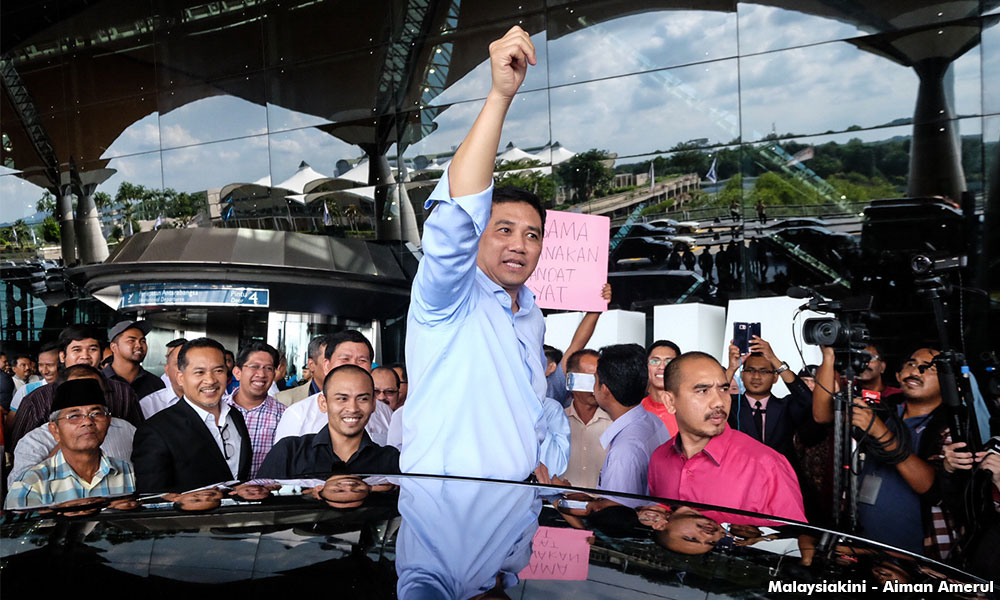 At a time of political turmoil, Selangor Menteri Besar Azmin Ali was tasked with the uphill battle of uniting the Selangor government despite the falling out with PAS and the emergence of two new parties aligned with Pakatan Harapan.
Fast forward three years into the future, and Selangor now sits strongly as one of the best-performing states in Malaysia.
According to the Auditor-General's Report 2016, Selangor owes the federal government a meagre sum of RM14.67 million. This is in stark contrast to Pahang, which owes the federal government a sum of RM1.087 billion.
This is a sign of health and proper management. Being able to drag in foreign direct investment while keeping debt levels low is also something to cheer about.
Juxtapose this with Prime Minister Najib Abdul Razak's management of the economy, which has put our nation in severe debt while converting foreign direct investments with multi-billion ringgit loans from China.
The sign of strength was further cemented when the Statistics Department stated that Selangor contributed 22.6 percent to the nation's five percent gross domestic product (GDP) growth in 2015, making it the largest state contributor to the economy.
Some critics argue that it is unfair to give credit to Selangor's Harapan government, because Selangor has always been blessed to have investment and resources around them.
A strong counter to that would be a strong pool of resources with poor management would not make Selangor great. Just ask 1MDB. So credit needs to be given to Azmin Ali when it is due.
So what did Selangor achieve, specifically under Azmin's leadership? In 2015, the state reserve was at  RM3.26 billion. However, this number increased significantly in 2016 as it was reported at RM3.95 billion in August last year.
Not only does the number look great, but all of this was achieved while Selangor maintained their "Peduli Rakyat" initiatives to help its people.
The most popular initiative was providing 20 cubic metres of  free water to the people of Selangor. This policy was successfully carried out and is still being maintained now.
Another additional popular welfare program is the free bus shuttle initiative in Selangor. As of 5 August 2017, 100 free buses are roaming 11 district areas covering 22 important bus stops around the state. Other states around Malaysia are still failing to copy these initiatives.
The takeaway from this would be that with good management, a state can give a massive amount of welfare while still maintaining a healthy chequebook.
Both of these welfare initiatives were a big help especially for those in the lower income group of the state. But not only was money spent with great efficiency and accountability, the management itself improved.
A recent poll by Merdeka Center for Opinion Research shows that 74 percent of the respondents are happy with how local authorities in the state operate.
This is further cemented by the fact that 10 out of 12 local authorities in Selangor have been given five-star ratings by the Urban Wellbeing, Housing and Local Government Ministry for their performances last year, clearly showing that the key performance indicators (KPI) set out by the state is working and is of high quality.
Whatever it is, it shows that the Azmin's model for running a state is working well. What is needed now is to translate this into the federal level.
With the combined strength and expertise of Dr Mahathir Mohamad, Muhyiddin Yassin, Azmin Ali and many more, I am sure this can be made possible. However, this can only be possible if people vote for the right team in the next election.
---
Source : Malaysiakini by Syed Saddiq Syed Abdul Rahman
SYED SADDIQ SYED ABDUL RAHMAN is Parti Pribumi Bersatu Malaysia (Bersatu) Youth chief.
---