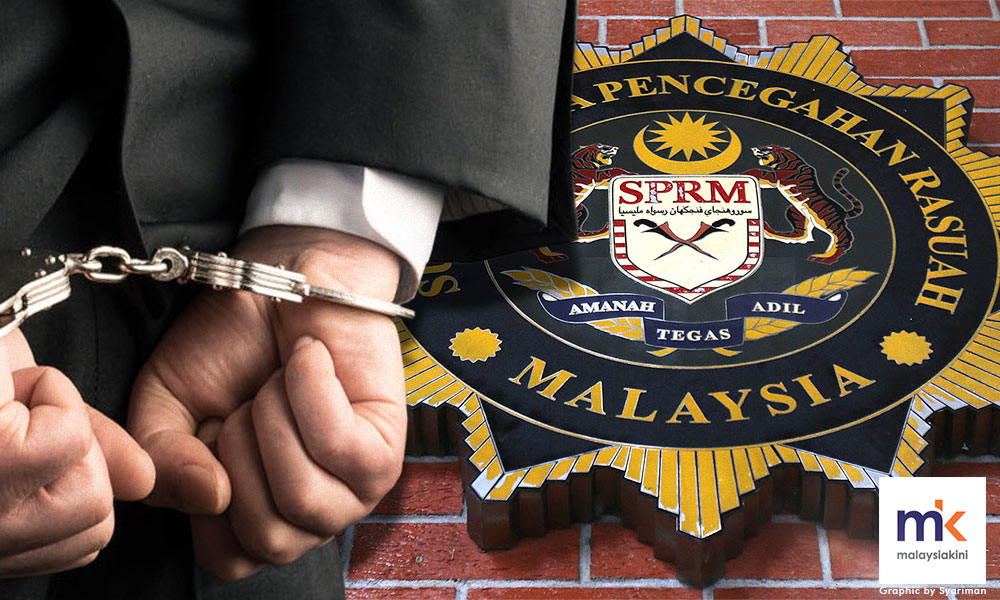 In the famous words of Kurt Cobain, "the duty of the youth is to challenge corruption". While many of us think that corruption is plain and simple as paying someone else in order to get an illegal benefit, there are many other forms of corruption that we are ignoring.
The list includes issuing false claims and using your position of power to further one's personal interest. I think it is about time that we, as a nation, wake up to combat this cancerous tumour before it destroys us all.
How bad is corruption in Malaysia and what does the society think about it? Currently we rank depressingly low, at 55 in the Corruption Perception Index and 41 percent of the people surveyed by Transparency International-Malaysia for the 2017 Global Corruption Barometer (GCB) – Asia Pacific Region has expressed a lack of trust in Prime Minister Najib Abdul Razak and his officials.
Washington-based group Global Financial Integrity states that there is a US$48.93 billion outflow of illegal cash in 2012. The magnitude of corruption in our country is hurting people, especially those in the lower strata of economy in which, if the money reached its supposed destination, it would be used for their benefit. Corruption is something that we must combat together.
Are we serious in combating corruption? Are we doing enough to combat it? A recent finding from the Global Corruption Barometer shows only 50 percent of people are willing to combat corruption. That number might seem alarming.
But a scrutiny of the survey will show most are afraid of reporting against corruption because of fear of suffering retaliation or other negative consequences as a consequence of reporting corruption. What can be deduced now is people want a change in the paradigm to combat corruption and a layout on how to combat corruption will be key in winning the upcoming election.
The same survey established that 60 percent of the people doing the survey feel corruption is on a rise. The conclusion, therefore, is that there is a will among citizens to combat corruption and this need has to be catered.
Unfortunately, status quo woefully misses out on this. This is despite an overhaul made at the Malaysian Anti-Corruption Commission (MACC) in 2009. However, despite all the bad seeds, there are two shining examples of state governments that are trying hard to reduce this cancer.
Two states the paragon of success
The top two best performing states in the war against corruption would be Selangor and Penang. Coincidentally both these states belong to Pakatan Harapan. The key strategy that these states employ are Competency, Accountability and Transparency (CAT), under the Penang government, and Selangor's freedom of information law.
Selangor also went further by providing the opposition member from Barisan Nasional to head the Public Accounts Committee (PAC). It is weird that even though these two states have been the paragon of success against corruption, none of the key state leaders are consulted by the federal government.
Beyond policy-making to make the state apparatus more accountable, Pakatan Harapan is all out to combat corruption. To a point of making it a game changer in their administration. Especially their claim to increase subsidies and remove the goods and services tax (GST) heavily banks on them being able to reclaim the so-called lost money by the BN.
So far, the surplus in budgets of both Selangor and Penang shows good signs, even though a large chunk is spending on people's welfare. This is indeed a good sign which shows that the things that they promise are doable.
Even a comparison between individual members from Harapan and BN will show you who has more political will in combatting corruption. For example, Rafizi Ramli had no problem disclosing his accounts to the public when there was allegation against him of swindling money from Invoke.
This is a stark constrast to the RM42 million in Najib's personal bank account with the explanations going from "personal donation" to "combating terrorism" to "protecting Islam" to "I have no idea the money is in my account".
A further indication that Harapan's political will is a long-lasting one is the eight-point plan to combat corruption that was forwarded by Pemuda Pakatan Harapan. The eight-point plan was made after a careful consideration of the weaknesses of our system.
The eight-point plan is as follows: First, a separation of power between the country's attorney general and public prosecutor to avoid conflict of interest or advice. Second, a special commission that is free from any executive interference to conduct investigations against claims of corruption. Third, giving MACC full power to investigate, conduct and forward the case. Fourth, expand the scope of "accepting gratification" to include people who live beyond their means. Fifth, increasing the integrity of government-related management by being transparent and candor. Sixth, amending the Whistleblower Protection Act 2012. Seventh, freedom for media to critique and find the truth. Lastly, freedom to MACC to investigate any government servant who had accumulated wealth beyond their means.
Corruption is here and it is bad in Malaysia. We have one side with a roadmap to combat corruption and another side that keeps on denying any wrongdoing. A recent study by PricewaterhouseCoopers shows that by 2050, Malaysia has the potential to be among the world's top 32 economic powerhouses.
In order to achieve that, we need to make sure we utilise all fundings appropriately. The first step in achieving that is to kill off the root of all evil that is preventing our country from going forward. And that is corruption.
Come the next general election, make your vote count. Choose the side with a plan to combat corruption.
---
Source : Malaysiakini by Syed Saddiq Syed Abdul Rahaman
SYED SADDIQ SYED ABDUL RAHAMAN is Parti Pribumi Bersatu Malaysia (Bersatu) Youth chief.
---