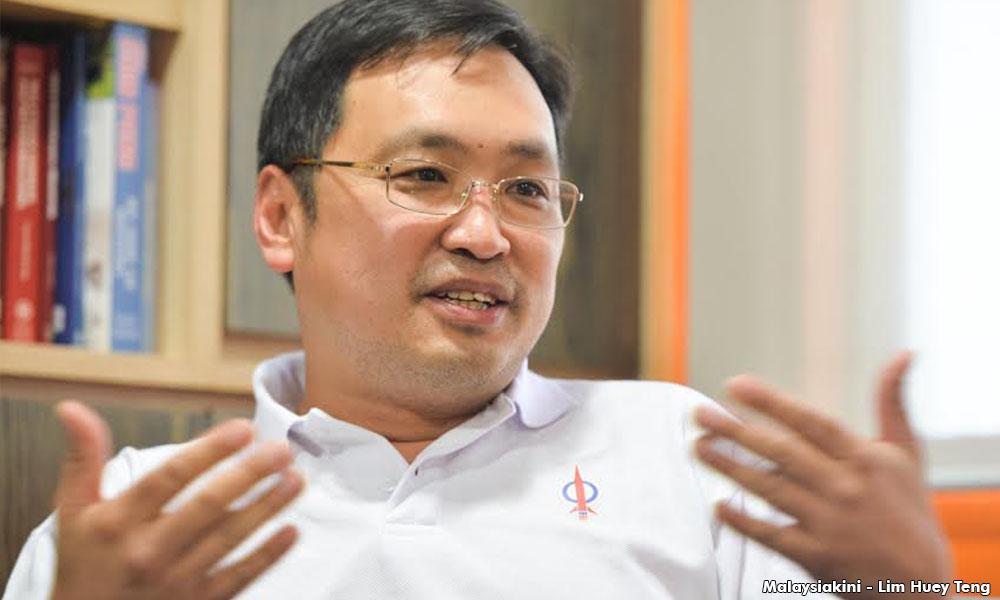 The authorities stopping yet another event that includes beer is a "clear sign" that Umno was working with PAS to turn Malaysia into a more extremist country, Sarawak opposition leaders said.
"It is utter stupidity on the part of the authorities in West Malaysia to stop Oktoberfest and the Better Beer Festival, and for the police to be involved in stopping such international events.
"This is a clear sign that the country, under Umno/BN working hand-in-hand with PAS, is moving towards a more extremist and less tolerant country.
"What has always been an annual festive event and celebration is now seen as a taboo by the Umno-BN-PAS pact," Sarawak DAP chairperson Chong Chieng Jen said today.
Chong slammed the police for ordering a ban on the German food and beverage festival in Klang, despite the event already having obtained approval from the Selangor government.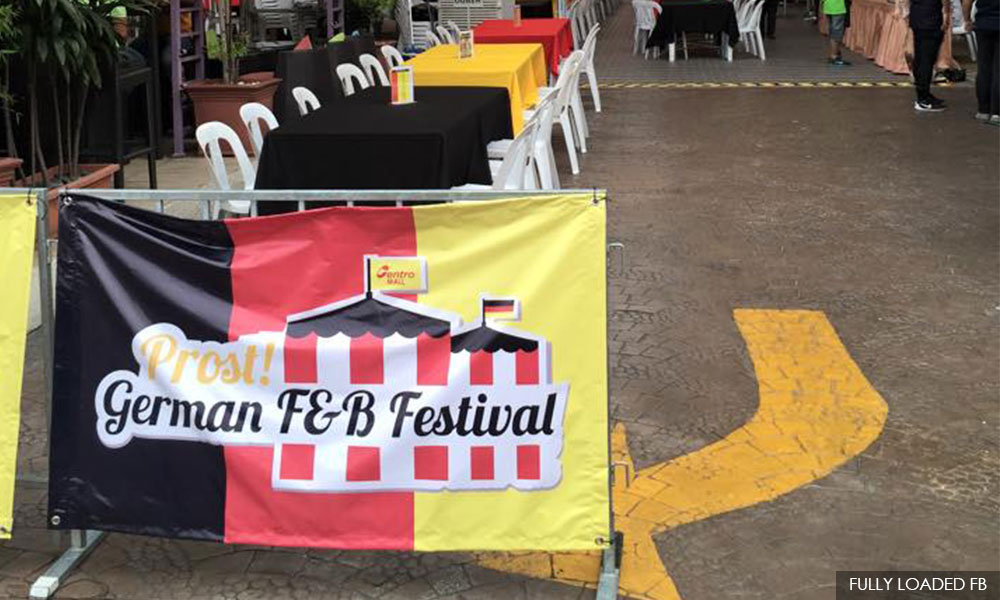 "With Umno now acting more like PAS extremists, all the other non-Umno parties in BN are now put on a leash to toe the line of such an extremist position," said Chong, who is Bandar Kuching MP and Kota Sentosa assemblyperson.
The Klang event is the second event banned for serving beer, after the Better Beer Festival in Kuala Lumpur was not given approval by the Kuala Lumpur City Hall (DBKL).
DBKL had initially explained the rejection on grounds of "political sensitivity", but following an outcry over the decision, security reasons were cited.
PAS initially raised objections to the Better Beer Festival, claiming it would lead to crime and vice, including "rape".
Meanwhile, Deputy Prime Minister and Home Minister Ahmad Zahid Hamidi, when asked on the German festival ban today, claimed it was "technical" and passed the buck back to the police.
Let S'wak celebrate tuak
Chong said he agreed with Sarawak Tourism, Arts, Culture, Youth and Sports Minister Abdul Karim Rahman Hamzah saying he saw no problem with the Oktoberfest being celebrated in Sarawak, as reported by The Borneo Post last Thursday.
He said Sarawak DAP supports Abdul Karim's stand and urged the Sarawak Tourism Ministry to be more pro-active to invite organisers and international beer brewery companies to organise such events in the Borneo state.
"In addition, besides promoting the beer festival, the Ministry of Tourism should also consider promoting our Sarawak tuak (rice wine).
"There are a sufficient number of backyard breweries and variety of tuak from different fruits that can be showcased and promoted in a 'tuak festival'.
"If the tuak festival and Sarawak tuak can be successfully promoted overseas, it would provide great economic opportunities for our natives and rural community," Chong added.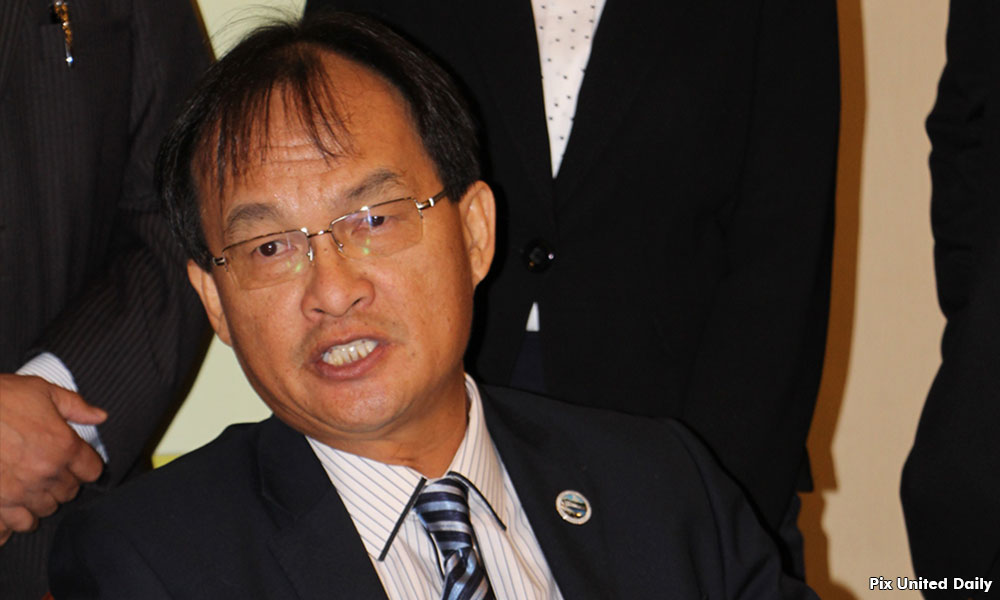 Sarawak PKR chairperson Baru Bian (photo), said the cancellation of the Better Beer Festival was an indication of "the slide towards intolerance and extremism".
Pointing out how the event was cancelled based on "spurious reasons", Baru said DBKL's decision to cancel the event was proof that the government was "pandering to extremist groups and their religious beliefs".
"This is racial and religious bigotry, given the tacit support from the authorities," the Ba'kelalan state assemblyperson said.
Lauding Minister Abdul Karim (photo) on his Oktoberfest stand, Baru urged more leaders to take such a sensible and rational view.
"Sarawak and Sabah have many non-Muslims and our festivals, such as Gawai and Kaamaatan, involve alcohol such as tuak (rice wine).
"As far as I know, these celebrations have not brought about any of those problems that PAS is so concerned about."
Stating that such celebrations have been an integral part of the culture of both Sarawakians and Sabahans, Baru said they must be protected from "the creeping influence of the moral and religious policing that is happening in West Malaysia".
"Will we be told one day that Gawai celebrations must be stopped in order not to offend Muslim sensibilities?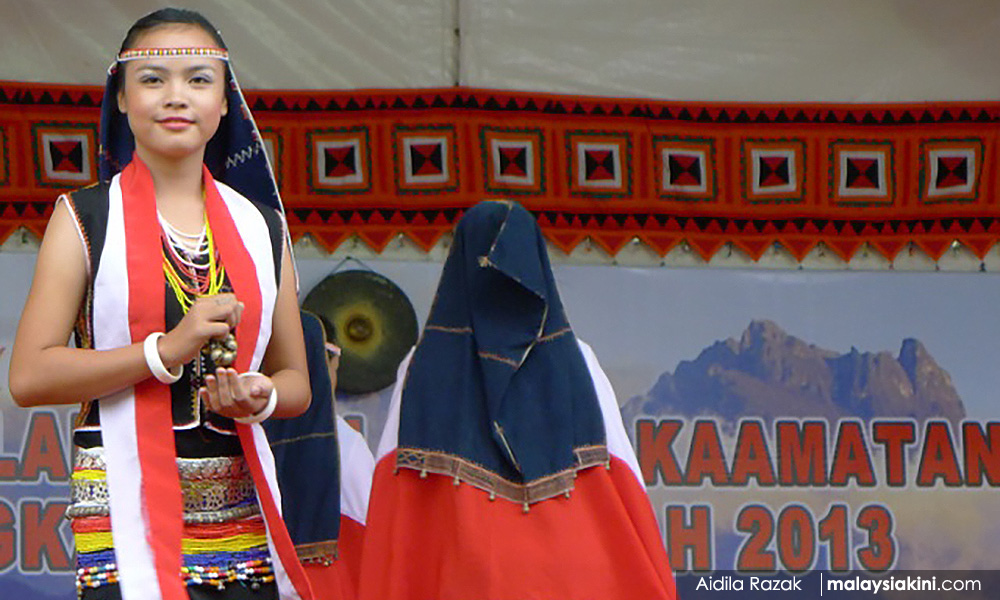 "Not only should we be worried about our lifestyle here, we should be concerned about our friends and family members who may be living or studying in West Malaysia and are subject to this religious and moral policing."
As such, Sarawakians must speak up and reject such elements, which Baru said were not present when the state's forefathers agreed to join the Federation of Malaysia.
Meanwhile, Federal Territories Umno Youth chief Razlan Rafii said Malaysians should feel lucky that the country maintained Eastern values and had mutual respect between religions.
He rebutted claims that the country was drifting towards extremism.
"I don't understand what is meant by 'extremists'. In Malaysia, if you want to go to disco or nightclubs, it is up to the individual.
"What the government forbids is when it is done openly, like in Selangor," he said.
He accused DAP of trying to introduce liberal culture which he claimed led to attempts to organised beer festivals.
"Does DAP support same-sex marriage? Does DAP champion Lesbian, Gay, Bisexual and Transexual (LGBT)?
"These are the kinds of things they will bring if they administer the country," he said.
---
Source : Malaysiakini
---