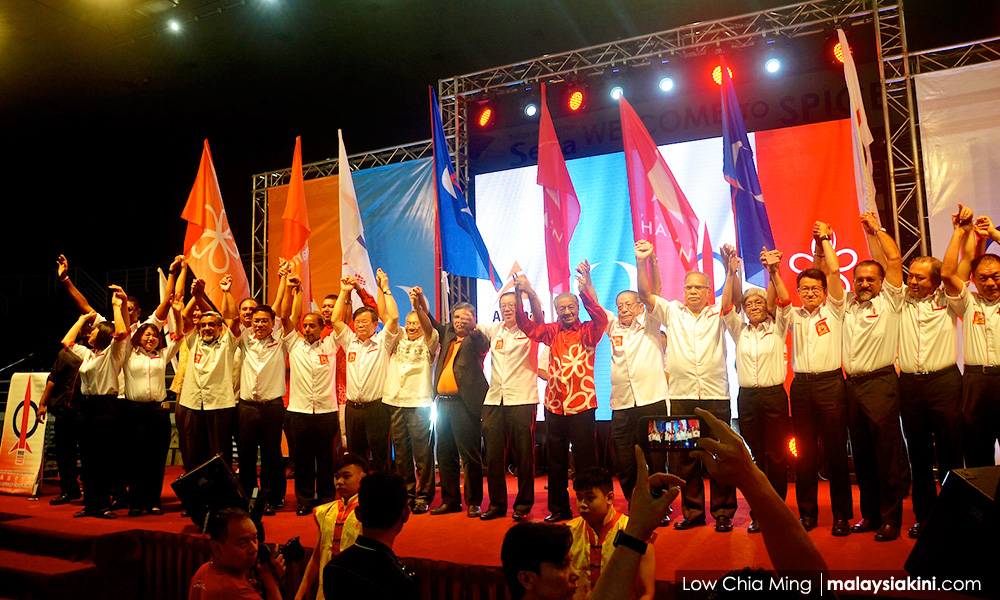 Like everybody else, I am subjective.
And like most reasonable Malaysians, I am now more than a little concerned about the current trends and future direction our nation seems to be hurtling towards.
I am as old as Malaysia and have witnessed this nation grow from a fledgling, newly independent state to one that has become a regional and international player in sports, diplomacy and the world economy. It was also, at one time, a paragon of multicultural tolerance and showcased that diversity and unity could be one.
Along the way, something went terribly wrong. We are now a nation of bigots where once tolerance flourished. Prejudices based on race, religion, gender, creed and colour are now the order of the day, not the exception.
The government of the day, for most of the days in the past, was a benevolent one that provided a vision and clear direction for us to progress with the times technologically, socially and economically.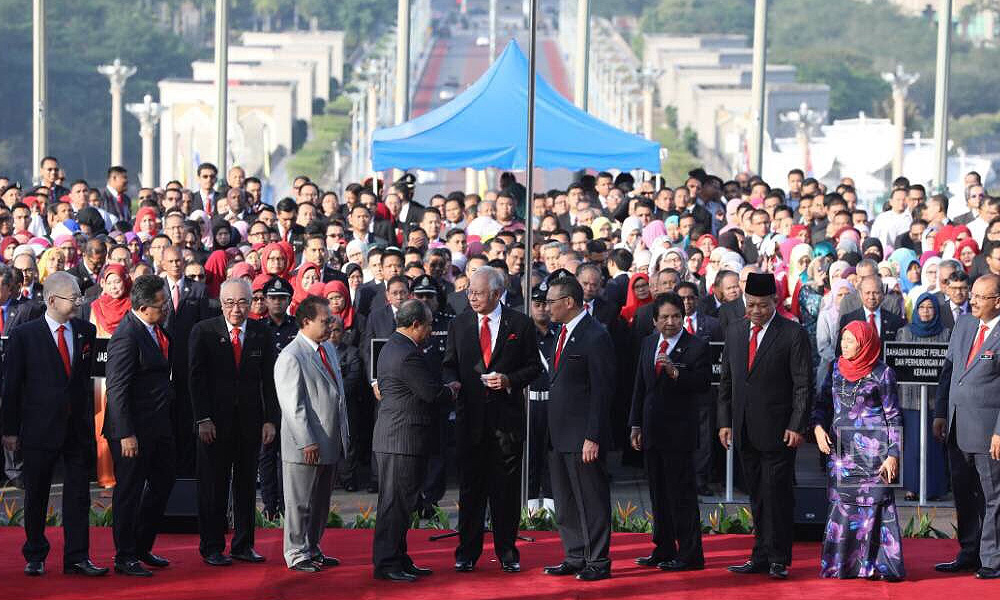 Despite the institutionalised apartheid policies in the guise of affirmative action that were constructed, people were still able to eke out a decent living and make enough to put aside for a rainy day.
But all that changed almost suddenly. We are now well-known for repressing dissent, jailing social activists and opposition members, 1MDB, and GST. And the list goes on.
We now have a domestic debt of over 80 percent, which means that 80 percent of salaries and wages are set aside for debt repayment and the balance for food, shelter, transport and health. It is impossible to save anything, much less to even have a decent meal once a month.
To exacerbate the problem, we seem to be jailing and punishing the very people who have championed the struggles of the people.
Two days ago, Tian Chua (centre in photo), the PKR MP for Batu in Kuala Lumpur, was jailed for being present in a police restricted area.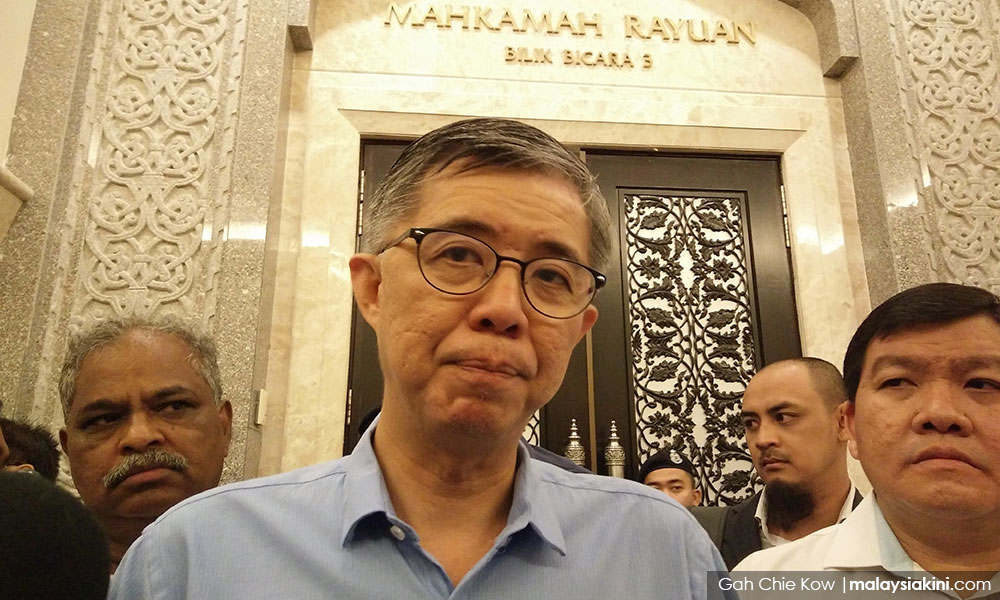 But his defence was that he was forcibly brought into the restricted area after taking part in an elections reform rally, Bersih in 2012.
Surely common sense must prevail. If the facts are correct, according to Tian Chua, the courts should have found the charge defective and released him, even if he withdrew his appeal.
What has happened to the concept of judicial review?
Desperation and depravation
In any democracy, the ballot becomes the silver bullet for ills ailing society. If a government fails in its elected duties, you change it in the next polls.
But that hope for a fair and clean poll is now fading. Disingenuous and not so subtle methods are underway to ensure that the incumbents are returned, come hell or high water.
Gerrymandering and altering election boundaries are in full swing and there are efforts to stop them by various NGOs and individuals.
But the courts do not seem to be very impressed with these efforts and neither do they seem too keen to upset the apple cart.
As desperation turns into depravation, the ruling regime is conscious that for the very first time in 60 years, dissent and dissatisfaction is now rampant, cutting across racial, religious, and social barriers.
And, that it could be facing a catastrophic and historic defeat, is a very real possibility now.
The desperation becomes more and more apparent by the ludicrous replies given by various officials and ministers to genuine concerns and questions by the opposition and pressure groups.
One such reply that stands out is the use of military assets to fly Sarawak chiefs to Putrajaya to thank them for fighting the communist some 47 years ago!
One wonders what four prime ministers were doing in four decades of being in power and all of them seem to have forgotten to reward the Sarawak chiefs.
Our "fixed deposits" seem to have garnered no interest in forty years.
That latest gaffe is just the tip of the iceberg of a slew of idiotic responses to come out of the corridors of power over the last two years or so.
Thrust into power again
Our hope lies in the fabric of our political set-up. We now have an opposition that seems to have recovered from its own internal squabbles, cobbled together by a motley crew of ageing and youthful leaders.
For many, the resurgence and leadership of Dr Mahathir Mohamad are as repulsive as the idea of Malaysia being led by the current prime minister.  His chairing of the opposition Pakatan Harapan seems like a fait accompli after the jailing of Anwar Ibrahim, the former opposition leader.
While the opposition has many young leaders in the likes of Nurul Izzah Anwar, Liew Chin Tong and Syed Saddiq Syed Abdul Rahman who will be the next generation of lawmakers, they do not as yet have the political acumen to defeat the juggernaut that is BN.
For that, Harapan needs the wiles and cunning strategies of older leaders who have been to the brink and back like Mahathir, Lim Kit Siang and others to out-think and out-fox a very old and wounded wolf.
Many institutions of governance today suffer the symptoms and ills of 22 years under Dr Mahathir's leadership. It is not an exaggeration to say that many challenges today are the 92-year-old's making. However, there were moments of glory and achievement as well.
The people were not taxed beyond what they could bear. Short of apologising for the past, he has, by his actions and words, shown a genuine interest in getting this once beautiful and tolerant nation back onto its feet.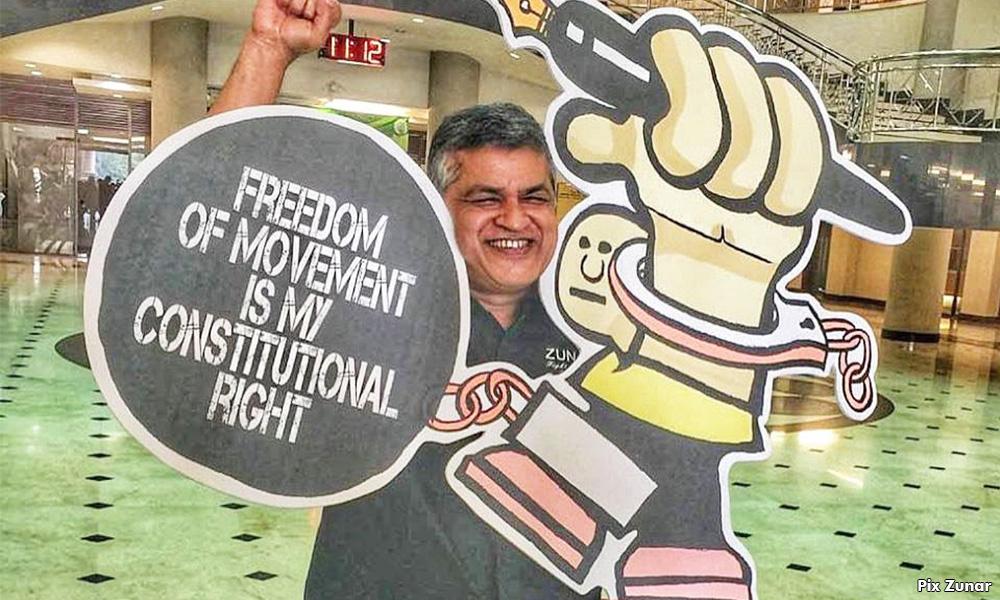 Whether he has other motives or not, at this present time, we do not know. What we do know is that we lack salt and experienced leaders in the opposition.
When our poets, satirists, cartoonists, songwriters and social activists are persecuted, prosecuted and jailed for speaking up, when opposition voices are silenced by the very parliament they have been voted into, we know that democracy has become tyrannical.
Harapan needs to tell the people what its game plan is. They need to know and know now, what corrective economic and social measures they have planned after winning over Putrajaya. General broad strokes are no longer enough. The rakyat needs a concrete hope and the brass tacks of programmes for them to believe in.
For better or for worse, our hope lies in this bunch of former political enemies, pulled together by fate and a common foe. We cannot afford to take the wrong road again.
---
Source : Malaysiakini by Cogito Ergo Sum
---