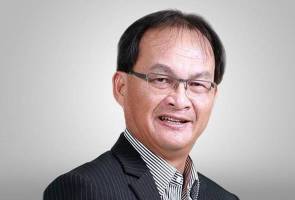 Rumours are rife that Parti Keadilan Rakyat (PKR) Sarawak chairman Baru Bian could be appointed a federal minister soon.
The Selangau member of parliament and Ba Kelalan assemblyman is tipped to have been earmarked for the position of Works Minister.
Prime Minister Tun Dr Mahathir Mohamad has submitted a list of 15 additional cabinet members to Yang di-Pertuan Agong Sultan Muhammad V. Internet news portal Malaysiakini reported a government source as saying the list was submitted on Wednesday. There will reportedly be 28 ministers, with two each from Sabah and Sarawak. On the list as well are the proposed names of deputy ministers and senators who might be appointed.
Although Baru's name was not disclosed, it is believed he was among those recommended by PKR and included in the list submitted to the Agong.
In an interview with Malaysiakini, Human Resources Minister M Kula Segaran also confirmed that the names had been sent to the Agong.
"I'm not privy to it, but I know (the names have been submitted) because the PM did say this to us. It's just a matter of time, today, Monday, Tuesday (for the appointments) to take effect," he said.
Kula Segaran said he hoped there would be another Indian minister to help reduce his workload in attending to issues concerning the community.
On May 21, 13 federal ministers took their oaths of office.
Meanwhile, Malay Mail Online quoted a source as saying some big names from the Democratic Action Party (DAP) will be left out of the cabinet.
The report also suggested that a Sarawak DAP politician, alluding to Sarawak chairman and Stampin member of parliament Chong Chieng Jen, only received a deputy minister's position.
Sin Chew Daily in its report said DAP's Teresa Kok will be appointed as Minister of Plantation and Primary Industries, while Yeo Bee Yin will be appointed as Minister of Energy, Green Technology and Water. It also mentioned that those whose names are on the list of additional ministers have received calls from Dr Mahathir to determine whether they would accept the posts.
---
Source : The Borneo Post Online
---