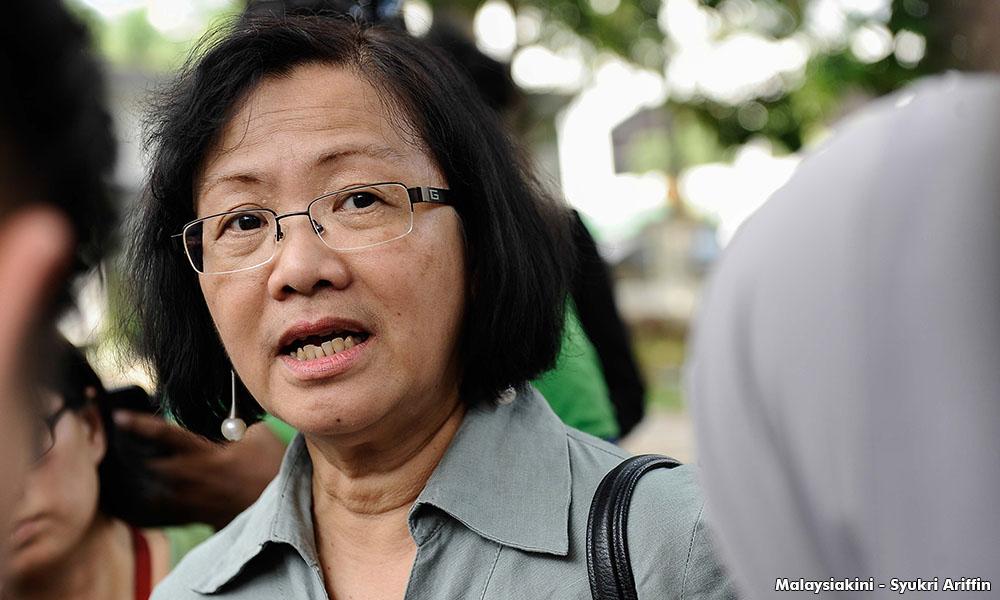 Electoral watchdog Bersih has yet to decide whether to join Pakatan Harapan's anti-kleptocracy rally in September.
When contacted, its chairperson Maria Chin Abdullah told Malaysiakini: "We will weigh out the political necessity and also key issues that need to be dealt with, to get this country out of a political, economic and financial crisis."
Elaborating on political necessity, she said it was about whether the political issues taken up (in the rally) can raise awareness and hope among Malaysians.
"Besides corruption, there are other pertinent issues as well. We should be about building a much better Malaysia than what it is," Maria added.
Yesterday, PKR president Wan Azizah Wan Ismail announced that the rally, named "Sayang Malaysia, Hapuskan Kleptokrasi" (Love Malaysia, Eliminate Kleptocracy), will be preceded by a roadshow to explain the US Department of Justice (DOJ)'s latest suit against 1MDB to the public.
The roadshow will begin in Kepala Batas, Penang on July 6.
Maria opined that the opposition should broaden its struggle, in view of the upcoming general elections.
"Announcing the tour and rally is good. However, if we want to unite and build a better Malaysia, we have to be broader and inclusive.
"Pakatan Harapan should tell people their policies on tax and spending policy, housing, healthcare, education, and minimum wages etc. These will show political leadership and maturity.
"Bersih has always emphasised on institutional reforms and we like to hear what's their (Harapan's) plans," she said.
DOJ's latest civil forfeiture suit seeks to seize more than US$1.7 billion (RM7.3 billion) worth of assets using funds allegedly misappropriated from embattled state investment fund 1MDB.
1MDB has responded to the lawsuit, saying there was no proof that money had been misappropriated by the company.
---
Source : Malaysiakini
---