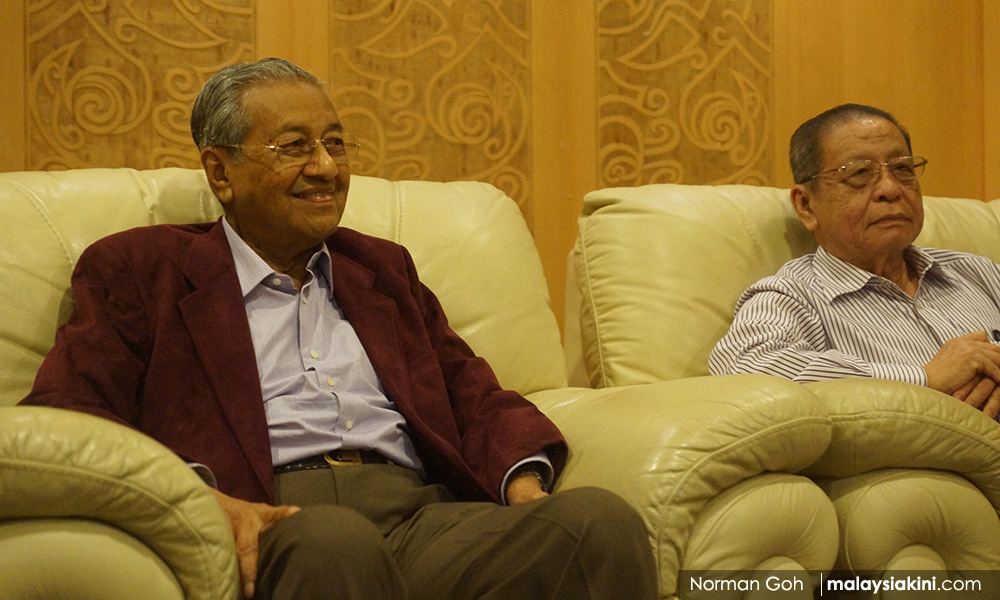 Former prime minister Dr Mahathir Mohamad indicated that he was prepared to reach out to Parti Pesaka Bumiputera Bersatu Sarawak (PBB), which is instrumental to BN's hold in Sarawak.
"I would like to talk to them. Whether they would like to talk to me or not, I don't know.
"Everybody seems to be very shy nowadays. Last time I came, people can greet me, but now it's a little restrained," he told a press conference after arriving at Kuching International Airport at 4.50pm.
Mahathir, who is also Pakatan Harapan chairperson, was asked to respond to speculation that he will try to rope in PBB if the opposition was unable to win enough parliamentary seats in Sarawak to form the federal government in the next general election.
BN controls 25 out of 31 parliamentary seats in Sarawak and more than half of those, or 14, are held by PBB. (more…)